Mining Magazine Intelligence Exploration Report 2022 (feat. Opaxe data)
A comprehensive review of current exploration rates, trending exploration technologies, a ranking of top drill intercepts and a catalogue of 2021 Initial Resource Estimates and recent discovery successes.
What's in the full report:
A survey of some 170 mining-industry professionals to gauge the current state of exploration

A review of technologies and techniques that could help improve the discovery rate

A ranking of 2021 drill intercepts and a catalogue of 2021 initial maiden resource statements

Technical profiles unpacking the exploration processes behind the latest and greatest discoveries
Learn and discover:
Does 2021 mark the beginning of a boom with potential to run for decades?

How can companies navigate this boom to ensure success?

What will best ensure teams have the necessary understanding of new exploration techniques to improve discovery rates in the future?

What is the single biggest challenge or issue that will affect discovery rates over the next 12 months?

What technological advancements will most likely improve the chances of exploration success in the next 12 months?
Request a free DEMO and find out more today by clicking the button below. Alternatively, if you are interested in the full book, CLICK HERE to purchase and access the full version.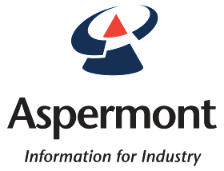 Copyright © 2000-2022 Aspermont Media Ltd. All rights reserved. Aspermont Media is a company registered in England and Wales. Company No. 08096447. VAT No. 136738101. Aspermont Media, WeWork, 1 Poultry, London, EC2R 8EJ.